silica fume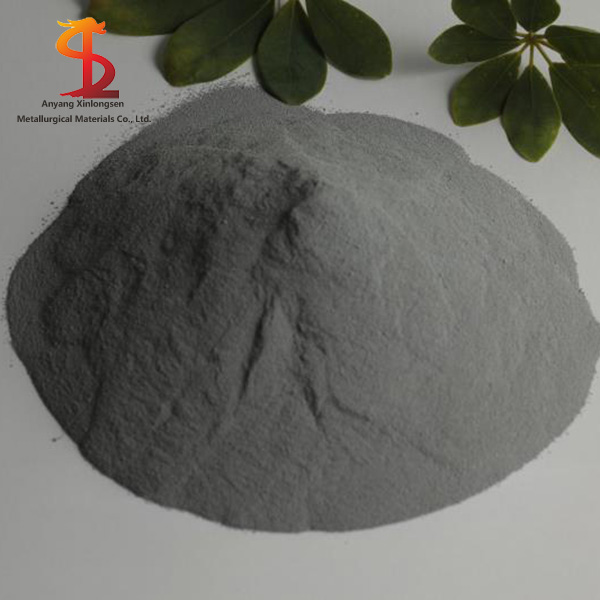 silica fume
Advantages introduction:
Classification of Micro Silicon Powder Micro-silica fume can be divided into d
Classification of Micro Silicon Powder
Micro-silica fume can be divided into different types according to its purity, density and particle size. The performance, price and use of different types of micro-silica fume are also different. Specifically as follows:
(1) According to the content of SiO 2
1. SiO 2 is above 85% and the typical value is above 88%. It mainly controls the loss of ignition (<6%) and is used for concrete and low-grade refractories.
2. SiO 2 is over 90% and the typical value is about 92%. It can be used in concrete and general refractory materials to control related impurities according to customer's requirements.
3. SiO 2 (> 92%) and the typical value is about 94%. There are specific requirements for fluidity and it is used for medium and high-grade refractories.
4. SiO 2 (> 97%) has a typical value of more than 96%. It has strict requirements for impurities and pH values, but different customers have different emphases for high-grade refractories.
(2) By density
1. In the original state, 100-170kg/m3 is easy to bond and poor transportation.
2. Mild encryption, 250-400 kg/m3, basically no particles, transportation improved significantly. But it is unstable under the influence of temperature.
3. Semi-encrypted 400-500 kg/m3, a large number of loose particles began to appear, not easy to bond, good transport.
4. High density 500-700 kg/m3, mainly hard particles (different product particle sizes and compactness), good transport performance.
(3) According to particle size or specific surface area
1. The median diameter is about 0.3um, the specific surface area is 15-25m2/g, almost all particle sizes are less than 1um. Most silicon powders in the world belong to this category.
2. The median diameter is about 0.1um or less, and the specific surface area is more than or equal to 30m2/g. It usually occurs in high purity silicon powder, which is relatively rare.
3. The median diameter is 0.5-2.0 um, and the specific surface area is 5-15 m2/g, which is rare.
4. Median diameter (> 2.0um) is very rare and has poor performance.
In summary, users should choose the appropriate type of micro-silicon powder according to actual needs, which is economical and achieves good results.
Application of Micro Silicon Powder
Silica Fume (silica fume) is used in many industries, such as clay, refractory, electronic materials, plastics, paint, silicone rubber, adhesives, high-grade ceramics, precision casting, etc.
1. It is widely used in castable refractories and fused and sintered refractories. For example, high-grade, high-performance and low-cement refractory castables and prefabricated parts, large-scale iron trenches and ladles, air permeable bricks, smearing and repairing materials, self-flowing refractory casting materials and dry-wet spraying construction applications, oxide-bonded silicon carbide products (ceramic kilns, flame-proof panels, etc.), high-temperature calcium silicate light heat insulation materials, electric ceramic kilns, etc. Corundum mullite push board; high temperature wear resistant materials and products; corundum and ceramics products.
2. Used in mortar and concrete: high-rise buildings, harbour wharfs, reservoir dams, hydraulic culverts and gates, railway bridges, subway, tunnel, Airport runway, concrete pavement and coal mine roadway bolting and shotcreting reinforcement.
3. New wall materials and decorative materials: polymer mortar, thermal insulation mortar and interface agent for wall insulation.
4. Nano-silica sol as active material for environmental protection coatings, fire protection and anticorrosive coatings
5. Putty powder for interior and exterior wall construction.
6. Used as filling and reinforcing materials in rubber, resin, paint, unsaturated polyester and other macromolecule materials.
7. Additives in other active areas
Analysis Object(%)

Model No.

SiO2(Min.)

97

94

90

88

85

Al2O3(Max.)

1

1

2

--

--

Fe2O3(Max.)

1

1

2

--

--

Ca O+Mg O(Max.)

1

1

2

--

--

K2O+Na2O(Max.)

1

1.5

2

--

--

C(Max.)

1

2

2

2.5

3

Na O H(Max.)

1

3

3

4

4.5

PH(Max.)

4.5-6.5

4.5-7.5

4.5-7.5

4.5-8.5

4.5-8.5

Size above 45um(Max.)

3

3

5

8

8

Moisture(Max.)

15

M2/g(Max.)

1

2

2.5

3

3